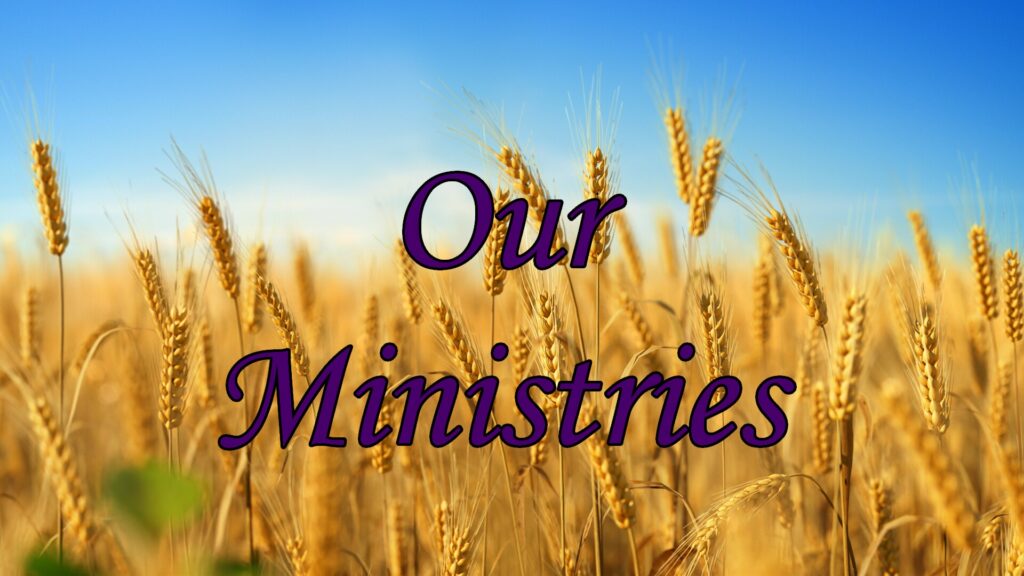 SUNDAY SCHOOL
Sunday School is every Sunday at 10 AM-10:45 AM for all ages. The children are hearing the gospel and learning God's word. The students interact with colorful Bible based materials perfect for each grade level. The adults are studying an in depth study of God's word.
CHILDREN'S CHURCH
Children's Church is available to all ages from the nursery thru 5th grade during the morning worship service. All children are welcome for an exciting time of Bible Study.
PRAYER AND BIBLE STUDY
Prayer and Bible Study meet every Wednesday at 6 PM to praise the Lord for all answers to prayer and to bring our prayer requests before the Lord. The Pastor brings a Bible lesson.
MISSIONS
Colony Baptist Church strongly believes in the great commission to send men and women around the world to teach, preach and minister the gospel to every person. This is accomplished through Faith Promise Giving. We support many home and foreign missionaries. The missionary we support are:
HOME MISSIONARIES
Larry Clayton, OH – Bob Hollis, MI- John Neal, TN – Hope Children's Home, FL – Jehovah Jireh Ministries Jay Workman, CA
FOREIGN MISSIONARIES
Deneen Akers, Japan – Joe Kotvas, Peru – Jim Morgan, Romania – Chris Raguth, Canada – Naim Khoury, Palestine – Jerry Kinman, Guatemala – Michael Gold, Palestine – Mickey Cofer, Mongolia – Leo Tago, Cambodia – Juan Riguelme, Brazil – Issac Nganga, Tanzania – A. D. Mathew, Mizoram – Manual Sosa, Phillipines -Genaro Hernandez, Panama – Ptiala Piwissiwe, Togo – Friday Njovu, Zimbabwe – Sameh Eskandar, Jordan – Paul Leclercq, Jr., Guam – Christian Radio International – Bong Ambrosio – Elias Correa
LADIES BIBLE STUDY
Every Friday at 10:30 the ladies meet for a sweet time of fellowship and the study of Gods word.
MEN'S PRAYER BREAKFAST
The men meet at the church on the first Saturday of the month at 9:00 AM for prayer requests followed by a time of prayer. We go to a local restaurant for breakfast and great time of fellowship. All men are welcome.
LADIES LUNCHEON
The ladies meet at the church on the third Wednesday of the month at 11:30 AM. We go to a local restaurant for lunch and a great time of fellowship. All ladies are welcome.